Services
what i do
Video Editing
Documentaries, demo reels, trailers, promotional videos, PSAs...
Animations
2D animations, infographics, VFX
Workflow consulting
Documentary and video production workflows
Technical support
Software and hardware troubleshooting (Mac and Windows)
Web design
Wordpress, Nextcloud, CSS
Skill sharing
Workshops on video production, editing and camera work
Let's collaborate!
My name is Boban Chaldovich. I work as a documentary video editor, animator, post-production supervisor, website developer and tech support person. I have over 15 years of experience in the field. I speak English, French, Serbian and basic Spanish and I'm based in Montreal, Canada. My primary focus is the creation of popular education tools through my work on social, economic and climate justice documentaries and videos. I have collaborated with progressive documentary filmmakers, grassroots groups, community organizations, and NGOs in Canada. My work has been broadcast in numerous countries around the world, as well as screened in over a hundred international film festivals and presented online. I'm always interested in inspiring projects and collaborations. Don't hesitate to contact me!
Demo Reels
Editing, animation
Testimonials
Quotes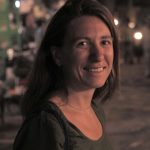 Boban is an extremely hard working, resourceful individual with a thirst to learn. He can handle very stressful conditions without having them affect his output. If he doesn't know something, he'll figure it out.
Amy Miller, Writer, Director and Producer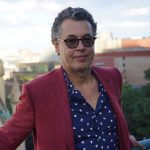 Extremely focused, timely and skilled. Eager and creative. Very current and up to date skill set.
Eric Weissman, PhD and filmmaker
Contact Me
Get in touch
I'm always interested in inspiring projects and new collaborations. For any relevant questions, please don't hesitate to contact me!